---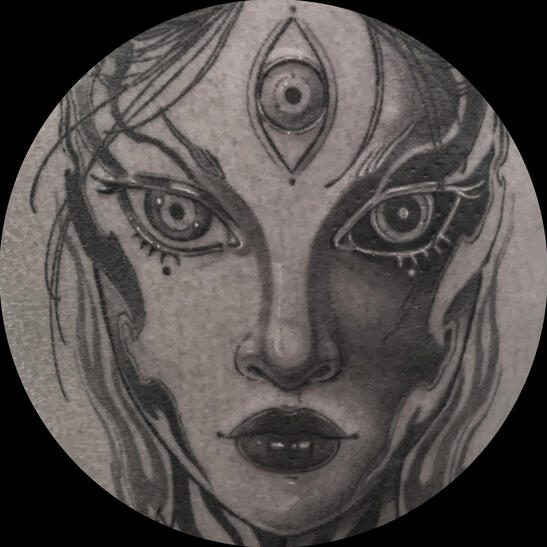 hellotako tattoo
---
Machine + handpoke // blackwork + colourWelcome all who are 18+[email protected]
BEFORE EMAILING ME:
BOOKING A TATTOO
Thank you for showing an interest in my work. In order to answer your query on a price quote or to book in a tattoo, I'll first require the following information.
1. A description of the idea
2. Black & grey OR Colour?
3. Size (in cm), including height and width
4. Placement, indicate if left/right side of body if relevant
5. Budget (if any)
6. Pronouns (so we get it right!)
You may include visual references.
Having all this information on hand will ensure a smooth communication process for both you and me. Please take the time to look at my FAQs section as well.
My email is:
---
---
FREQUENTLY ASKED QUESTIONS:
FREQUENTLY ASKED QUESTIONS
"What modes of payment do you accept?"
I accept cash or PayNow/PayLah only.
---
"What if i'm unsure of what to get?"
I suggest you take all the time you need think about what you want to get. There's no rush to get tattooed, and I'll feel more comfortable knowing that you have come to me with an idea you are passionate about. My bookings manager Levin will also be happy to help you iron out any of the finer details you may need help with.
---
"I saw this design from another tattoo artist. Please duplicate it and
tattoo it on me?"
It is against my policy to replicate someone else's design. The most I can do for you is something inspired by the idea BUT in my own style. Otherwise, I will not entertain such requests.
---
"HOW MUCH IS YOUR DEPOSIT?"
In order to secure a confirmed appointment within the booking period, you will need to transfer me a $150 non-refundable deposit by PayNow. This deposit will be deducted from the final fee at the end of your tattoo session.Appointments are NOT held for you/confirmed until your deposit is paid.
---
"HOW FAR AHEAD DO YOU ACCEPT BOOKINGS?"
I will usually announce the opening of my books on Instagram and/or through my newsletter. It is usually 3 months in advance. If you are coming in from overseas and require more lead-time, just drop me an email and we can discuss the possibility of working together.
---
"CAN I GET A WEEKEND SLOT?"
I do have weekend slots, but they are very high in demand. It's definitely easier to secure a weekday slot. I understand that many of you might be working full-time jobs, but I book on a first-come-first-serve basis and cannot guarantee you a weekend appointment. You might need to take a day off for your tattoo appointment, in that case.
---
"SOMETHING'S HAPPENED AND I CAN'T MAKE MY APPOINTMENT. CAN I GET MY DEPOSIT BACK?"
As stated, deposits are non-refundable. It covers the time I take to draw up your design and to prevent no-shows. If you are unable to make your scheduled appointment, please send me an email at least 5 days in advance and I can reschedule you to a new date. In the event that you reschedule more than twice without good reason, or do not give sufficient notice, your deposit will be forfeited. If you are more than 15 minutes late without giving any prior notice, you will also have your deposit forfeited.
---
"WHERE IS YOUR STUDIO LOCATED?"
I work in a private studio located near Clarke Quay/City Hall. The exact address will only be provided once your appointment has been confirmed.Should you have any concerns about accessibility, I can address your queries over email.
---
"can i drop by your studio for a consult? I want make sure my design is just right."
In general, larger projects and cover ups will necessitate a consultation session before we proceed.
During this short session, I can advise you on size, and can also take picture references of the area to be tattooed for design purposes. However, please note, this is not a session to discuss the details of the final design. I will not be drawing something up for you on the spot - there's simply no time!
Consultations can be arranged on a case-by-case basis. Please send me an email and I will be in touch with you.
---
"when will i see my design?"
Your design will be shown to you on the day of your appointment.I accept minor changes, but anything labour-intensive may accrue an additional redrawing fee.
---
"What if I don't like the design you drew?"
Just let me know. I wouldn't want you to feel pressured to get something that is not to your liking. Any minor changes can be made on the spot. However, should you choose to forego the day's appointment due to extensive changes or a rejection of the design, I reserve the right to request for a new deposit when you book in a new appointment. I may also put the rejected design up as flash.
The previous deposit will be claimed as a drawing fee. As an independent artist, please understand that such last minute changes in schedule means I can't book in a new client in time and it affects my profession.
As such, it is important that all crucial details of the design be conveyed beforehand over email!
---
"What do i need to do before my tattoo?"
It's best that you eat a hearty meal beforehand and be well-hydrated. Bring a water bottle!
Do not drink alcohol or take any kind of substances (recreational drugs or blood-thinning medication) the day before your appointment as it could affect the outcome of your tattoo or the experience of getting tattooed.
If you turn up to your appointment intoxicated, I have the right to decline tattooing you.
Try to keep the area to be tattooed well-moisturised at least a week before your tattoo date too!
---
"Do you use numbing cream?"
Apologies, but I currently do not offer numbing cream.
---
"I have a skin condition. can i be tattooed?"
The general answer is yes. But please inform me about your condition in your email so that we can decide the best approach to getting you tattooed. I also tattoo HIV-positive clients, for example -- no problem!
---
"Can i bring my friends along?"
The short answer is no.
As I work out of a small, private space, I currently limit who can enter the studio. I ask that you come alone. I reserve the right to decline entry to any other persons.
---
"How do i take care of my tattoo?"
I will brief you on aftercare procedures at the end of the session.
But in general: moisturise with a non-scented lotion, don't wear any tight clothing over the area and keep it clean! No harsh soaps please!
---
"Do you do touch ups?"
Yes, touch ups are free within one year of getting the tattoo. After that, you will only be charged a minimal set-up cost. Please send in an email with a picture of the tattoo and I will advise about the touch up.
---
---